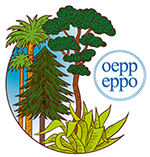 Administrative Officer for accounting, financial support and human resources administration
Ref: GS7ADM
Grade: GS7/1 (UN classification)
Location: Paris, France
Type of contract: Fixed Term
Duration of contract: 3 years
Deadline: 2021-11-16 23:59 (Paris time)
EPPO is recruiting a full time Administrative Officer to work on accounting,financial support and personnel.
The appointment will be for a fixed term of three years with the possibility of extension and a permanent post after five years of satisfactory service.
The post will be based in Paris. . The starting grade will be GS7/1 (UN classification).
Introduction to EPPO
The European and Mediterranean Plant Protection Organization (EPPO) is an intergovernmental organization responsible for international cooperation in plant protection in the European and Mediterranean region.
In the sense of the article IX of the FAO International Plant Protection Convention (IPPC), it is the Regional Plant Protection Organization for Europe.
Founded in 1951 with 15 member governments, it now has 52 member governments including nearly every country of Western and Eastern Europe and the Mediterranean region.
The EPPO Secretariat is based in Paris and consists of 18 persons headed by a Director-General and Assistant Director.
EPPO is financed directly by annual contributions from its member governments. Its official languages are English, French and for certain purposes Russian.
EPPO is also hosting two networks: Euphresco (research coordination) and the EU Minor Uses Coordination Facility (MUCF).
The position of Administrative Officer in EPPO
The position covers a wide diversity of tasks in accounting, personnel administration and financial support.
The person is the sole accountant of the organization and ensures the good running of the main account as well as special project accounts.
Tasks of Administrative Officer
Accounting
Register receipts and expenses in respective accounts with the support of an administrative assistant.
Ensure payments for the organization and maintain relations with the bank of the organization.
Ensure monitoring of expenses and receipts.
Ensure the payment of salaries, contribution to social security and United Nations Joint Staff Pension Fund (UNJSPF).
Organize the call for contributions and their follow-up.
Financial support
Contribute to the financial reporting and budgeting of the organization.

Prepare the financial report in collaboration with the chartered accountant.
Cooperate with the external auditor.
Provide updates on the financial situation when requested.
Support the Director General for the preparation of the budget of the organization.
Support Staff for the preparation of budgets and financial reports for external projects.
Human resources
Coordinate the administrative procedures for staff members.

Arrange administrative procedures on arrival of recruited staff and on departure of staff members.
Inform and support staff members in administrative procedures related to personnel matters with special attention to non-French nationals.
Archive and maintain staff dossiers.
Contribute as member to the Staff Committee.

Maintain contacts with relevant external organizations such as

UNESCO for advice on staff matters.
Social security, occupational health office, and the UNJSPF.
The French Ministry of Europe and Foreign Affairs.
Qualifications and experience:
Citizen of an EPPO member country
Education
At least two years of higher education in finance, business administration or public administration is required (e.g. for France at least Bac + 2 years, BTS comptabilité et gestion des entreprises or Diplôme Universitaire de Technologie Gestion des entreprises et des administrations)
Knowledge and experience
Five years of relevant experience in administration,accounting and finance.
Ability to interpret financial and personnel rules and explain them clearly and concisely.
Proficiency in use of spreadsheets, word processing and computerized accounting systems.
Experience with French social security system and administration desirable.
Good writing and communication skills.
Fluency in both written and spoken French and English (TOEIC or TOEFL results will be required).
Ability to work on diverse tasks
Salary and benefits
Terms and conditions are based on those of UNESCO adapted to the needs of EPPO.
The salary paid will be based on the UNESCO GS7 salary scale.
EPPO participates in the UN Joint Staff Pension Fund, the French Social Security system and a supplementary health insurance scheme.
Application procedure
If you are interested, please follow the link "Submit my application" below and provide a covering letter, a Curriculum Vitae and referee names.
Applications should be submitted by 2021-10-31.
All documents should be written in English and provided as separate files. Shortlisted candidates will be invited to an interview to EPPO's headquarters in Paris which will include a written and oral exercises.
Interviews will be organized in October 2021 and the selected candidate would be asked to start as soon as possible.
Sorry, the deadline has passed, we are no longer accepting applications
---